Ages: 8+Players: 2Time: 1-5 minutes
A strategy microgame the size of a credit card. Keep it in your wallet and play it whenever you have a minute to spare! A great game for when you're waiting in a line.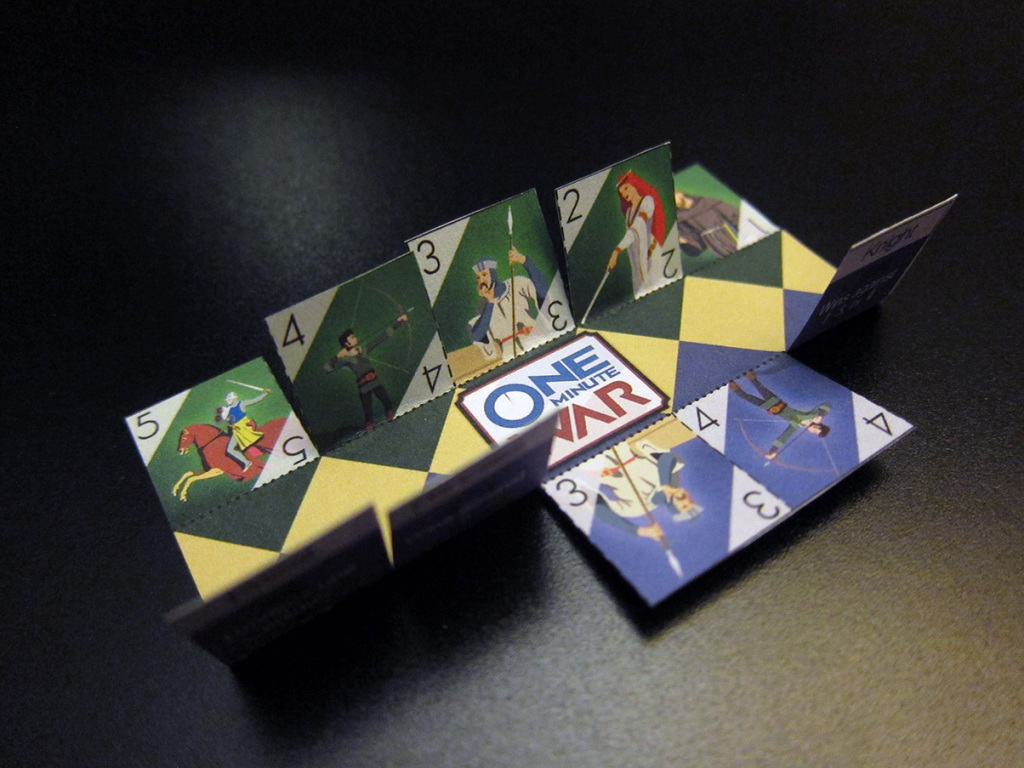 You and your opponent each command a tiny army of five soldiers. Each round, you and your opponent simultaneously choose one of your soldiers to fight. However, not every soldier is created equal—some are stronger than others, and some have special abilities. Can you anticipate your opponent's move and choose a soldier that will beat his? Will he make the "obvious" choice, or will he pull a bluff…or a double-bluff? Win the war by defeating all of your opponent's soldiers, or having more remaining soldiers when the war is over.
Honors
This game was entered into the 2014 BoardGameGeek Card Game Design Contest and placed in the following categories:
1st place in the Single-Card category
1st place in the Most Creative category
1st place in the Voter's Choice category
Related links