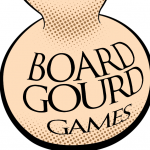 Hi there!
With no prior warning, Board Gourd Games comes into existence with the mission to provide free tabletop games (board games, card games, etc) to folks who are bored out of their gourds.
…so far, we've got just one game! And it's not even original! But it is our very own unique version of the game.
Don't worry though, we're well into the development phase of an original game in which you create riddles for your friends. It will be a fine addition to our indivisible collection of games.